We enthusiastically support the younger generations and, as sponsor of the Roux Scholarship, we see them as a key resource for the culinary reinterpretation of truffles.
The Roux Scholarship was established in 1983 by Michel and Albert Roux with the aim of providing a unique opportunity for Britain's emerging young chefs.
In nearly four decades, the competition has garnered the participation of prestigious judges and, most importantly, has helped countless young chefs in their professional development.
The winner of the competition may choose to engage in training to learn from some of the world's top star chefs.
Alternatively, the Roux Scholarship offers a training program to develop specific culinary skills dedicated to various food products.
As sponsor of the competition, we gladly host the winner at our headquarters in Italy, in Sant'Anatolia di Narco in Umbria.
During the visit, the winner gets an in-depth look at truffle from growing to hunting, processing to packaging, and, of course, learning at our Truffle Academy the best techniques for cooking it.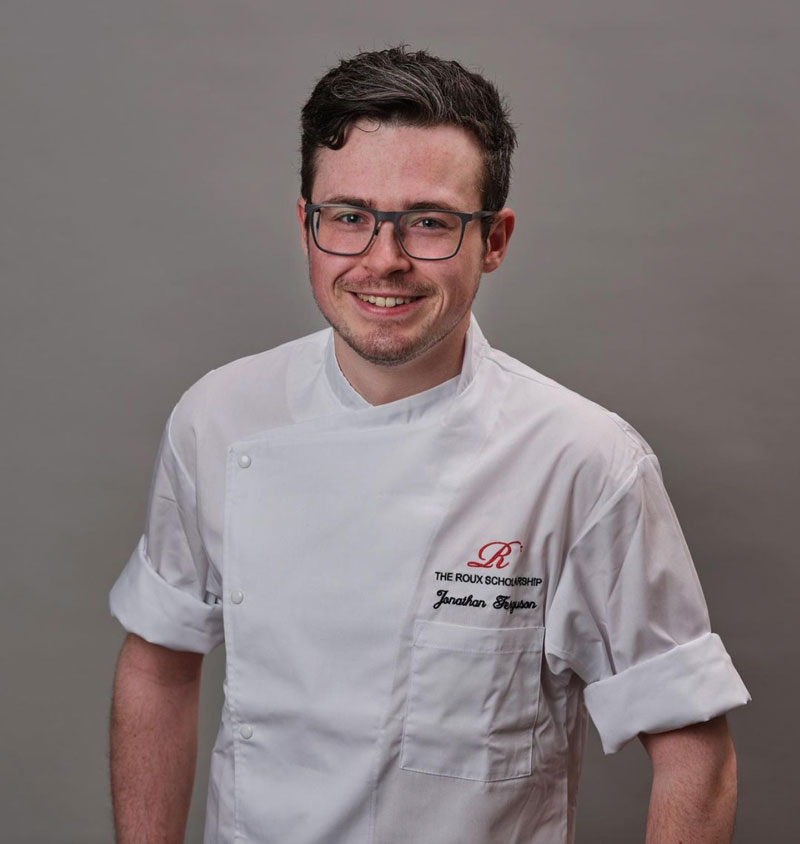 Winner of the 2022 edition
The Truffled Ballotine of foie gras, white peach dressing and waffle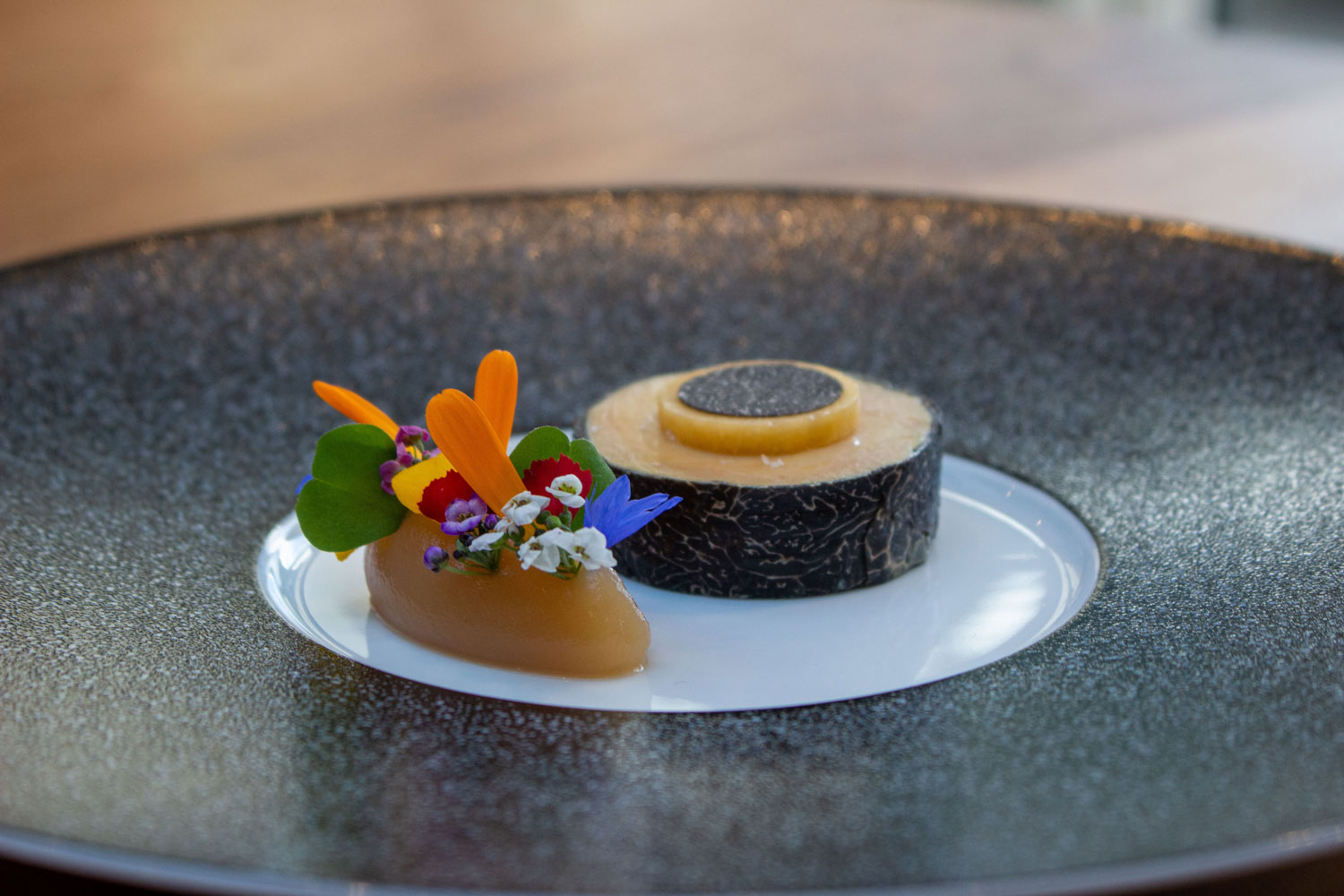 In addition, Jonnie Ferguson, winner of the 2022 edition, has created a unique recipe using the Urbani Truffle: The Truffled Ballotine of foie gras, white peach dressing and waffle.
This recipe reflects the time Jonnie Ferguson spent working for the first Roux Scholar, Andrew Fairlie, at Restaurant Andrew Fairlie at Gleneagles.
He spent countless hours preparing foie gras for dinner service, and here he's put his own spin on it by wrapping the entire ballotine with slices of Australian black winter truffle and serving it with warm waffles drizzled with salted truffle honey.
The foie gras is laborious and time-consuming to prepare at home, but it can be purchased with the veins already removed to slightly speed up the process. Always ensure it comes from one of the few sustainable farms that respect animal welfare.
Or just make the waffles, which are great for breakfast!
We are proud of this special collaboration, which we have also mentioned in the pages of the book published to mark the 170th anniversary of Urbani Tartufi.