After years of apprenticeship in France, including a stint cooking in the presidential palace in Paris while in military service, in 1985 Michel Jr joined his father and uncle in their small restaurant empire in the UK, first working with his uncle at the Waterside Inn before joining his father at Le Gavroche.
After running the family's catering business for three years, when his father retired in 1993, Michel took over Le Gavroche, which currently has two Michelin stars. He is the author of numerous books and a renowned television personality.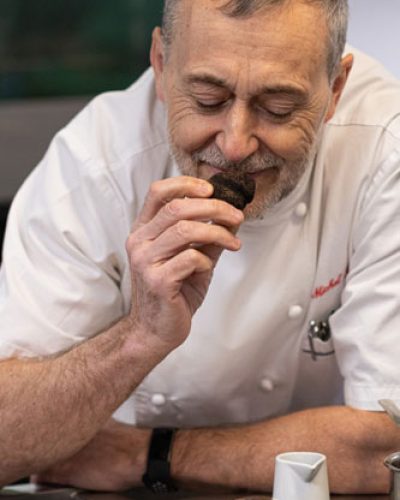 Artichoke Lucullus, inspired by some of the great classic French recipes from around the turn of the century, has been on the menu at Le Gavroche for over 30 years. Michel loves making this dish.
Everything—from the selection of the perfect artichokes, cleaning them one by one by hand, turning them, steaming them, then filling them with foie gras and truffle puree, covering them with chicken mousse and decorating them with fresh truffle then finishing with a truffle reduction—conveys gratification and extraordinary pleasure.